Articles
360 printed pages
Leslie Scalapino
[»»] Leslie Scalapino: Disbelief
[»»] Leslie Scalapino: Out the Window: It's go in horizontal: Selected Poems 1974-2006; Leslie Scalapino, Day Ocean State of Stars' Night: Poems & Writings 1989 & 1999-2006, reviewed by Michael Cross
[»»] Francisco Aragón: Contextualizing Gerardo Diego's «Handbook of Foams» — with a selection of ten translated poems


[»»] David Berridge: "It was running interference": Poetry and (Art-) Writing: on Eileen Myles: «The Importance of Being Iceland: Travel Essays in Art»
[»»] On Ted Berrigan: Timothy Henry: "Time And Time Again": The Strategy of Simultaneity in Ted Berrigan's «The Sonnets»
[»»] Louis Cabri: Six Takes on Poetic Influence, Ken Bolton, and the New York School
[»»] On Jim Carroll: Aram Saroyan:
Blue Galahad: Jim Carroll in Bolinas
[»»] Marcia Casey: The Human: A Poetics of Matter
[»»] «Vauxhall», by Catherine Daly: In Search of the Esthetic: A Review by Crisman Cooley
[»»] Abel Debritto: Big Time: Charles Bukowski in «Evergreen Review»
[»»] Kathleen Fraser and JoAnn Ugolini: Second Language: Constructions in Collaboration, by Kathleen Fraser (text) and JoAnn Ugolini (images). This selection of texts / images from S E C O N D LANGUAGE previews a number of spreads from the larger codex-bound, hand-pasted book.
[»»] Lara Glenum: Welcome to the Gurlesque: The New Grrly, Grotesque, Burlesque Poetics
[»»] Ariel Goldberg: The Caption Poet and Inquiries into Resizable Monuments
[»»] Jason Harmon: Looking from A to A: «Altazor» and «The Alphabet»
[»»] Paul Jaussen: Beverly Dahlen and the Writing of the Real
Also see [»»] Beverly Dahlen in conversation with Paul Jaussen and Emily Beall
[»»] Martha King: Three Months in 1955: A Memoir of Black Mountain College
[»»] On Bernadette Mayer: Megan Burns: Bernadette Mayer's «Midwinter Day»: Dream of the («Extra»)Ordinary
[»»] Peter Middleton: The Longing of the Long Poem
[»»] Zenny Sadlon's Response to Michelle Woods' review of «The Good Soldier Švejk (Book One)»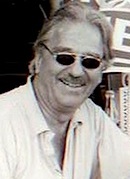 [»»] Gustaf Sobin: «Collected Poems»: Introduction by Andrew Joron and Andrew Zawacki
[»»] Michael Theune:
Negative Capability T wang dillo dee
[»»] Rodrigo Toscano and Natalie Knight: from Conditions of Poetic Production and Reception

[»»] Andy Weaver: Divining the Derivers: Anarchy and the Practice of Derivative Poetics in Robert Duncan and John Cage
[»»] David Wolach: The Ideal Glass: On Laura Elrick's «Stalk» and the Poetics of Spatial Practice
Interviews:

177 printed pages
[»»] Beverly Dahlen in conversation with Paul Jaussen and Emily Beall
Also see [»»] Paul Jaussen: Beverly Dahlen and the Writing of the Real
[»»] Martin Duwell in conversation with Jeffrey Poacher, 2010
[»»] Michael Gizzi and Craig Watson in conversation with Stan Mir — 9 June 2006
[»»] Paul Hoover on «Sonnet 56» (Les Figues Press, 2009): In Conversation With Jane Joritz-Nakagawa
[»»] Burt Kimmelman in conversation with Thomas Fink, 2010
[»»] Dialog on Love: Ben Lerner and Aaron Kunin in conversation
[»»] Harryette Mullen:
From S to Z: Harryette Mullen in conversation with Barbara Henning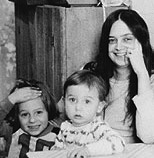 [»»] Alice Notley, in conversation with Yasmine Shamma, in Paris: March 18, 2009
[»»] Dara Wier in conversation with Cynthia Arrieu-King
Feature: Richard Berengarten curated by Catherine E. Byfield
134 printed pages
Together with Norman Jope and Paul Scott Derrick, Catherine E. Byfield is co-editor of the [»»] Salt Companion to Richard Berengarten, due from Salt Publishing, Cambridge UK, late 2010.
[»»] Richard Berengarten: extracts from "Two to the Power of Six"
[»»] Richard Berengarten: The dialectics of oxygen
[»»] Paul Scott Derrick: A Poet for a Time of Need
[»»] Simon Jenner: Janus Masks: on the Many Facets of Richard Berengarten's Work
[»»] philip kuhn: 'Tis Death is dead, not he' or: Reading Richard Reading Richard Reading
[»»] Neli Moody: A Syntax of Stones: Pre-Text, Edifice, and the Sacred Space in Richard Berengarten's 'Avebury'
[»»] Paschalis Nikolaou: In Light of Hellas: experiences of Greekness, versions of memory and roles for translation in Richard Berengarten's poetry
[»»] Mark Pirie: A Reading of «book with no back cover»
[»»] Chee-Lay Tan: Cross-cultural Numerology and Translingual Poetics: Chinese Influences on the Poetry of Richard Berengarten
Feature: The Low Countries
Edited by Joris Lenstra
22 printed pages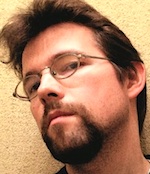 [»»] Joris Lenstra: Contemporary Poetry in the Netherlands: An introduction
[»»] Mark Boog: Four poems, translated by Willen Groenewegen: Happiness / Love / Small House / Water, Aspirin, You
[»»] Hester Knibbe: Three poems, translated by John Irons: The House at the Lock / Search Expedition / Antideath
[»»] Tonnus Oosterhoff: Two Poems, translated by Karlien Van Den Beukel: Ik ben de dwerg / Ik was getuige
Poems
89 printed pages
[»»] Ali Alizadeh: Brutus
[»»] Louis Armand and John Kinsella: Protologistic Poem
[»»] Bob Arnold: Four poems from «A Possible Eden»: Crossing / My Love… / Adore / Stairway
[»»] Rolf Dieter Brinkmann: Two poems, translated from the German by Mark Terrill
[»»] Iain Britton: Plaster of Paris
[»»] Tom Clark: Eleven poems: Southeast Wind / Primeval / History / Opus / Some Late Johnsoniana / Moviegoing (1940s) / Mnemonic / Ticky Tacky / The Man of Ouray / Muezzin / Message from the Captain
[»»] Stuart Cooke: Bloom
[»»] Thomas Devaney: Godspeed
[»»] Gerardo Diego: Ten Poems (in Francisco Aragón: Contextualizing Gerardo Diego's «Handbook of Foams»)
[»»] Ray DiPalma: An Additional 10 Poems from «Obloquium and Committer of Tidings»
[»»] Michael Farrell: black mountain importer
[»»] Adam Fieled: poems from Apparition Poems
[»»] Norman Fischer: Three poems: Silliman Pass Song / Surprises / The Contestant
[»»] Barbara Claire Freeman: Four poems: Serial, 9 / Sorbitol for Sugar / Speechless, Unable to Stand, an Infant Gazes into a Huge, Icy Mirror / Ashes, 2
[»»] Jim Goar: Four poems from "Notes from The Dustbowl"
[»»] Michael S. Hennessey: Three poems: Entertainments / The Indigo Hours / 1994
[»»] Lynne Hjelmgaard: Song
[»»] Jill Jones: Three poems: This Is Not Dove Cottage / 'La Vida Loca' / The Sweet Space
[»»] Vincent Katz: Endless
[»»] Amy King: The Ugly Americans
[»»] John Latta: Five poems: Le Neutre / To Stupidity / To a Hack / The Charts / To James Schuyler in Heaven
[»»] Alan Loney: Testament : ninth muse
[»»] Ben Mazer: Poem ("Avion, Gorrion.")
[»»] Peter Minter: Fugue Moment
[»»] Alistair Noon: Five poems from «Earth Records»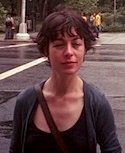 [»»] Claire Potter: Two poems: Misreading / Minnie & Tom
[»»] Raphael Rubinstein: "Some Ways of Looking at 'Some Trees'"
[»»] Gig Ryan: Two poems: Western Isles / That laments
[»»] Jeffrey Side: Two poems: Something That Was Not Fragmented / I Can't Make You Wrong No More
[»»] Elizabeth Smither: Two poems: Engageantes = detachable sleeves / The underside of the miniature plane
[»»] Rob Stanton: Four poems: Ode: On Arrival / Ode: On Sampling (i) / Ode: On Sampling (ii) / Ode: On the Recent Spate of Obituaries
[»»] J R Toriseva: Rime
[»»] Duncan White: Two poems: Animal / Fairytale Princess Head
[»»] Les Wicks: Two poems: Understand / Anne
[»»] Tim Wright: entourage (bar italia)
[»»] Grzegorz Wróblewski: Two poems: According To The Enclosed Brochure / Cindy's Cradle: Translated from the Polish by Agnieszka Pokojska
105 printed pages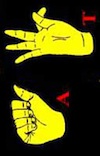 [»»] Laura Moriarty: A Tonalist Where (and What) Art Thou?
[»»] Taylor Brady: Maps, Jokes and Heavy Armor
[»»] Julian T. Brolaski: Five poems
[»»] Norma Cole: from «More Facts»
[»»] Brent Cunningham: A Note on the A Tonalist
[»»] Jean Daive: «A Woman with Several Lives», Tr. Norma Cole
[»»] Ray DiPalma: Obloquium and Committer of Tidings: Seven poems
[»»] Dolores Dorantes: from «Dear Factory» translated by Jen Hofer
[»»] Patrick Durgin: Triptych: A Noir
[»»] E. Tracy Grinnell: from «Helen, A Fugue»
[»»] Rob Halpern: Literal Hallucination
[»»] Jen Hofer: Resolved: 13 Sentences
[»»] Paul Foster Johnson: Seven poems: Bronx Safe Room / Reversible Destiny Panic Room / Palace of Youth / Underground World Home / Folk Education / Lapidary / Palace of Arts
[»»] Kathleen Miller: Codex Dora (a fragment of a Fragment)
[»»] Geraldine Monk: Decade Dance
[»»] Jocelyn Saidenberg: On Self Sovereignty:
[»»] Standard Schaefer: Feralist Manifesto
[»»] Michael Scharf: Two Poems: Sunday / What Did They Use to Cut Paper in Ancient Rome?
[»»] Jesse Seldess: from «Which Is Exhibited»
[»»] Roberto Tejada: Lost Continent
[»»] Alli Warren: Three poems: All Matter of Beans / A Nice Quiet Moment for Mom (remix) / Some Greater Social Sharing
[»»] Tyrone Williams: TB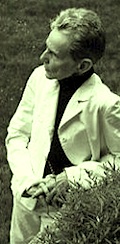 58 printed pages
[»»] Hélène Aji: "I [will not] Gather the Limbs of Osiris" Susan Howe's Transcendent History
[»»] Isabelle Alfandary: Reading «My Emily Dickinson» by Susan Howe
[»»] Antoine Cazé: Susan Howe:TransParencies: Leafing Through
[»»] Redell Olsen: Book-Parks and Non-sites: Susan Howe's Scripted Enclosures

Marginalalia: On Pierre Joris Justifying
84 printed pages
[»»] Peter Cockelbergh: Introduction
[»»] Peter Cockelbergh: Marginalalia. On Pierre Joris Justifying.
[»»] Pierre Joris: 'An "E" for an "A"'
[»»] Pierre Joris: 'Made in England'
[»»] Pierre Joris: Extracts from «The Meridian», by Paul Celan. Final Version – Drafts – Materials (Stanford University Press, 2011)
[»»] Pierre Joris: «Justifying the Margins» & «poems»

Reviews:
320 printed pages
[»»] Kim Addonizio: «Ordinary Genius: A Guide for the Poet Within», reviewed by Cathleen Calbert
[»»] Adam Aitken: «Eighth Habitation», reviewed by Michelle Cahill
[»»] Francisco Aragón: «Glow of our Sweat», reviewed by Craig Santos Perez
[»»] Penny Arcade: «Bad Reputation: Performance, Essays, Interviews», reviewed by Noëlle Janaczewska
[»»] Aaron Belz: «Lovely, Raspberry», reviewed by Douglas J. Belcher
[»»] Cara Benson (ed): «Predictions», reviewed by Anna Elena Eyre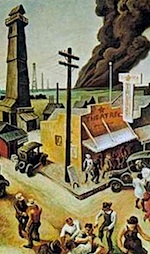 [»»] Anselm Berrigan: «Free Cell», reviewed by Adam DeGraff
[»»] Anne Boyer: «The Romance of Happy Workers», reviewed by Mary Kasimor
[»»] Ana Božičević: «Stars of the Night Commute», reviewed by Nicole Mauro
[»»] Nicole Brossard: «Selections», reviewed by John Findura
[»»] Burning Deck Press: Caroline Dubois. «You Are the Business». Trans. Cole Swensen. Jennifer Martenson. «Unsound». Reviewed by Michael Tod Edgerton
[»»] Manifest Thought: Norma Cole: Where Shadows Will: Selected Poems 1988–2008, reviewed by Michael Cross
[»»] CA Conrad: «The Book of Frank», reviewed by Eileen Myles
[»»] Alejandro Crawford: «Morpheu», reviewed by Timothy Leonido
[»»] Laurie Duggan: «Crab & Winkle», reviewed by Tony Baker
[»»] Denise Duhamel: «Ka-Ching!», reviewed by Thomas Fink
[»»] Murray Edmond: «Walls to Kick and Hills to Sing From: A comedy with Interruptions», reviewed by Emma Bolden
[»»] «Ecopoetics, no 6/7» Reviewed by Nicholas Birns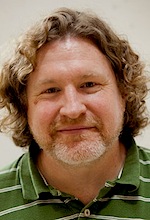 [»»] Laureate of Violence: Brian Evenson: «Fugue State: Stories», reviewed by Keith Johnson
[»»] Phantom Limbs: Brian Evenson: «Baby Leg», reviewed by Keith Leslie Johnson
[»»] Michael Farrell: «A raider's guide», reviewed by Chad Sweeney
[»»] Cliff Forshaw: «A Ned Kelly Hymnal» reviewed by Ken Bolton
[»»] Edward Foster: «The Beginning Of Sorrows», reviewed by John Olson
[»»] William Freind: In the Conceptual Vacuum: on [Kenneth Goldsmith's] Kent Johnson's «Day»
[»»] Angela Gardner: «Views of the Hudson — A New York Book of Psalms», reviewed by Tina Giannoukos
[»»] Asher Ghaffar: «Wasps in a Golden Dream Hum a Strange Music», reviewed by Kristina Marie Darling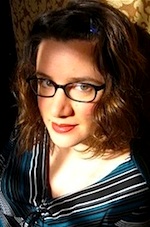 [»»] Gaga A-GoGo: Lara Glenum: «Maximum Gaga», reviewed by Will Cordeiro
[»»] Giles Goodland: «What the Things Sang», reviewed by Alistair Noon
[»»] Kate Greenstreet: «The last 4 Things», reviewed by Bobbi Lurie
[»»] Bill Griffiths: «Collected Earlier Poems (1966-80)», reviewed by Tony Baker
[»»] Reading Gabriel Gudding: Henry Gould reviews «A Defense of Poetry» and «Rhode Island Notebook»
[»»] Laura Hinton: «Sisyphus My Love (To Record a Dream in a Bathtub)», reviewed by Cynthia Hogue
[»»] Lisa Jarnot: «Some Other Kind of Mission», reviewed by Crag Hill
[»»] "Arrangement of Self": Jill Jones: «Dark Bright Doors», reviewed by Chad Scheel
[»»] Burt Kimmelman: «As If Free», reviewed by Gerald Schwartz

[»»] Amy King: «Slaves to Do These Things» reviewed by Bobbi Lurie
[»»] John Kinsella: «Post-colonial», reviewed by Adam Aitken
[»»] John Kinsella: «Divine Comedy: Journeys through a Regional Geography», reviewed by Sara Wintz
[»»] Matthew Klane: «B_____ Meditations», reviewed by Deborah Poe
[»»] Ann Lauterbach: «Or To Begin Again», reviewed by Vincent Katz
[»»] Ben Lerner, «Mean Free Path»: A review/essay by David Gorin
[»»] Reb Livingston: «Your Ten Favorite Words», reviewed by Craig Santos Perez
[»»] Alan Loney: «Day's eye», reviewed by Marion May Campbell
[»»] Webcam the World: Heather McHugh: «Upgraded to Serious», reviewed by Stephen Ross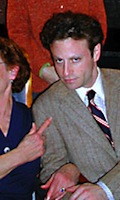 [»»] "Get me a violin —." Nicole Mauro: The Contortions, reviewed by Emily Carr
[»»] Ben Mazer: «Poems», and «January 2008», reviewed by Christopher Bock
[»»] Jonathan Monroe: «Demosthenes' Legacy», reviewed by Okla Elliott
[»»] Rusty Morrison: «Whethering», reviewed by Jaime Robles
[»»] Eileen Myles: «The Importance Of Being Iceland — travel essays in art», reviewed by Ken Bolton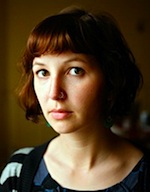 [»»] Sarah O'Brien: «Catch Light», reviewed by Drew Dillhunt
[»»] Michael Palmer: «Active Boundaries: Selected Essays and Talks», reviewed by Vincent Katz
[»»] Frances Presley: «Lines of Sight», reviewed by Anna Reckin
[»»] Ed Roberson: «The New Wing of the Labyrinth», reviewed by Eric Weinstein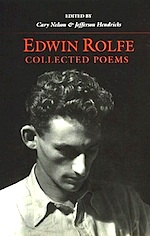 [»»] «Collected Poems of Edwin Rolfe», Cary Nelson and Jefferson Hendricks, Eds., reviewed by Tom Hibbard
[»»] Lisa Samuels: «Tomorrowland», reviewed by Ryan Downey
[»»] Roger Snell: «The Morning» reviewed by Nicole Mauro
[»»] Chad Sweeney: «Arranging The Blaze», reviewed by Edythe Schwartz
[»»] Twinkling Gravitas: Dara Wier: «Selected Poems», reviewed by Michael D. Snediker
[»»] John Tritica: «Sound Remains», reviewed by Craig Santos Perez
[»»] Ian Wedde: «Good Business», reviewed by Peter Hughes
[»»] Mark Weiss: «As Landscape», Chax Press, reviewed by Michael Gregory Stephens
[»»] David Wolach: «Occultations», reviewed by Matthew Landis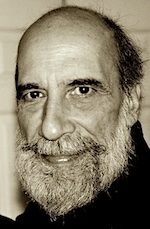 [»»] Mark Young: Genji Monogatari, reviewed by Sheila E. Murphy
[»»] Raúl Zurita: «Purgatory», translated by Anne Deeney, reviewed by Forrest Gander