Jacket 16 — March 2002 — Contents page
Angel Hair — Joe Brainard — Overland magazine — New Zealand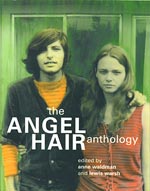 Cover photo of Anne Waldman and Lewis Warsh (in front of Angelica and Tom Clark's house, Nymph Road, Bolinas, 1968) © Tom Clark 2001
Angel Hair magazine:
The Sixties and Seventies
A sampler of writing selected by Jacket editor John Tranter from the 630-page Granary Books anthology of material from the collection of Angel Hair magazine and books edited by Lewis Warsh and Anne Waldman (photo, left) between 1966 and 1978.
Introduction — Anne Waldman
Introduction — Lewis Warsh
Jack Anderson, American Flag
John Ashbery, The Hod Carrier
Bill Bathurst, To Marthe
Bill Berkson, Sheer Strips
Ted Berrigan, from To Clear the Range
Ted Berrigan, Two prose poems
Ted Berrigan, For You
Clark Coolidge, 'though in should'
Edwin Denby, 'Out of Bronx subway...'
Robert Duncan, At the Poetry Conference: Berkeley / After the New York Style
Kenward Elmslie, Feathered Dancers
Larry Fagin, Little Hand
Mary Ferrari, Eternity
Barbara Guest, Homage
Dick Gallup, Guard Duty
Lee Harwood, The Seaside
Allan Kaplan, Hey
Denise Levertov, Eros
Frank O'Hara, Two poems: 'A Raspberry Sweater', and 'To John Ashbery'
Tony Towle, Poem ('The lead drains...')
Anne Waldman, The De Carlo Lots
Lewis Warsh, Inside Long Treks
Philip Whalen, Coming Forth by Day

To order this book, follow this link.
Every effort has been made to trace the copyright holders of these materials. Please contact Jacket at this address.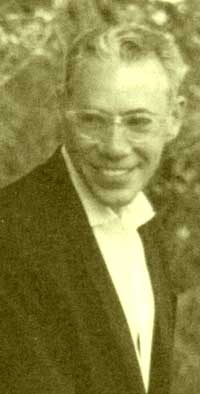 Joe Brainard
Feature: Joe Brainard, 1942–1994
From Pressed Wafer:
Bill Corbett, Introduction
Anselm Berrigan, 'I remember hearing Joe read'
Lee Ann Brown, 'Joe Over Easy'
Tom Carey, 'Joe B.'
Maxine Chernoff, 'Sonnet: Some Things I Miss About Joe'
Tom Clark, 'My Joe Brainards'
Elaine Equi, 'A Freshly Painted Poem'
Paul Hoover, 'Winter (Mirror)'
Nathan Kernan, 'Premonition'
Wayne Koestenbaum, 'Two Little Elegies for Joe Brainard'
David Lehman, 'For Joe Brainard'
Ange Mlinko, 'Boston Flower Market'
Eileen Myles, 'Worst Seat in the House'
Charles North, 'Romantic Note 1'
Ron Padgett, About S
Jerome Sala, 'I'm Glad I Don't Understand
            the Writing of Joe Brainard'
David Trinidad, '9 Cigarettes'
Anne Waldman, '& color changed...'

Other material:
Bill Berkson: Working with Joe
Kristin Prevallet: interviews Kenward Elmslie
Kristin Prevallet: Joe Brainard & Poetry
overland magazine feature — Guest Editor: Pam Brown
Prose:
Pam Brown: Introduction
Ken Bolton reviews New and Selected Poems, by Tony Towle
Murray Edmond: No Paragraphs (Meditations on Noh, Poetry, Theatre and the Avant-garde)
Poems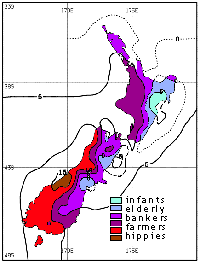 Feature: New Zealand
Smoking Jacket — Philip Mead reviews the Big Smoke anthology, and books by Michele Leggott and David Howard
Terence Diggory: The Red Wheelbarrow Goes Global — The Value of the Local in William Carlos Williams and Postmodern Art — featuring the art of German Wolfgang Kaiser and the video art of New Zealander Bridget Sutherland
Peter Robinson reviews Bill Manhire
Alan Brunton: In the Wilderness of Being
Mark Pirie: Alan Brunton as Publisher: A Personal Recollection (and two poems)
Poems
Janet Charman: Two Poems
Murray Edmond: Three Ballads
Michele Leggott: milk and honey taken far far away (i)
Pooja Mittal: Three poems
Ian Wedde: Epistle: to John Dickson
Yang Lian: Two poems
Mark Young: 3 Poems
Some New Zealand Internet Resources:

The New Zealand Electronic Poetry Centre (nzepc) on the Internet at http://www.nzepc.auckland.ac.nz/ is an electronic gateway to poetry resources in Aotearoa/New Zealand and the Pacific region, based in the University of Auckland. Developers: Michele Leggott (English Department) and Brian Flaherty (University Library, co-editor of Trout magazine), with the support of the University Library, Auckland University Press and the Faculty of Arts. Contact: m.leggott@auckland.ac.nz

Trout on the Internet at: http://www2.auckland.ac.nz/lbr/trout/trout.htm is a forum for the poetry, prose, reviews, interviews, photography and artwork of or about New Zealand and/or Pacific writers and artists. Editorial committee: Robert Sullivan at robert.sullivan@natlib.govt.nz, Brian Flaherty at b.flaherty@auckland.ac.nz, and Tony Murrow at tmurrow@eve.pl.net.
Turbine on the Internet at http://www.vuw.ac.nz/turbine/ … a magazine for poetry, fiction, interviews and graphic experiments, from windy New Zealand, created for Victoria University's International Institute of Modern Letters (Wellington, New Zealand). Fiction, non-fiction, poetry and visual works produced by students and graduates of the IIML, and others around Wellington, co-ordinated by former Landfall editor, Chris Price.
Ed Dorn: Epilogue – The Last Range
Excerpt from Tom Clark's biography of Ed Dorn

Interviews
Kent Johnson interviews Eliot Weinberger
Toh Hsien Min interviews Bob Perelman
John Tranter interviews Chris Emery, of Salt Publications
Nina Zivancevic in Paris interviews Jerome Rothenberg
Memoir:
George Evans: A Working Boy's Whitman

'...one must question how it could be that a man who lived with his eyes and heart wide open, could have so little to say about certain matters that truly contradicted his notions of liberty and freedom.'
Sister Sites:
Ram Devineni interviews Ravi Shankar, editor of Drunken Boat
Michael Hrebeniak: — In Memoriam Fielding Dawson, 1930–2002
Reviews:
Poems:
Miekal And
Johannes Beilharz
Tom Clark (i.m. Philip Whalen)
Maria Damon
Sharon Dolin
Chris Emery
Edwin Honig
Ron Koertge
Rebecca Lu Kiernan
Pura López-Colomé
Jeni Olin
Peter Porter
Spencer Selby
Andrzej Sosnowski
Thanks to Ange Mlinko, editor of the Poetry Project Newsletter, for publishing the original version of Kristin Prevallet's essay on Joe Brainard in issue # 18 (December/January 2002).
Thanks also to Double Change magazine at http://www.doublechange.com/, where this interview first appeared, translated into French.