Carol Middleton reviews
About Writing, Seven Essays, Four Letters and Five Interviews
by Samuel R Delany
432pp. Wesleyan University Press. $24.95: 0-8195-6716-7 paper
In About Writing: Seven Essays, Four Letters and Five Interviews Samuel R Delany has brought together his already published essays and interviews about the art of creative writing with new material to make a comprehensive volume of advice to writers. This is not a 'how-to' manual for beginners, but an erudite work that is targeted at advanced writers, academics and writing tutors. It is also an informative work for readers.
Delany is a prominent American author of about forty books in three very different categories: experimental science fiction, pornography and literary criticism. He is also professor of English and Creative Writing at Temple University in Philadelphia. So Delany has everything you could hope for in an author of a book about writing: theoretical knowledge, vast writing experience, a fan base and teaching skills.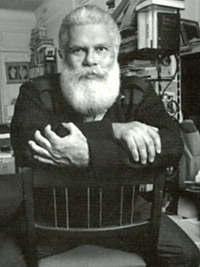 This is a dense volume of profound observations, but is worth the effort to dive into, randomly if you like, and extract the wisdom of a rich lifetime. Delany's book is an accumulation of writing tips, criticism of published and unpublished work, analysis of writing methods and autobiography. About Writing is difficult to navigate, by what the book lacks in cohesion, it makes up for in insight and detail. In his preface, Delany defends his approach:
Rather than try for an artificial unity, I thought, therefore, to give an exemplary variety. Today such variety seems truer to its topic.
His extended introduction, Emblems of talent, delves into the creation of fiction and poetry, its evolution through history and the ways in which it has changed and stayed the same. This is not only a fascinating look at the relevance of writing, but an exploration of its fundamentals, of how it works and why being a good writer is not good enough: one needs to be a talented writer. From the outset, Delany emphasises the importance to the writer of Begeisterung, which can be translated as the mixture of inspiration and enthusiasm that drives the writer to create in the face of existential terror.
Much of the book deals with the question of what makes a talented writer and how that writer keeps the reader's attention, particularly a reader like Delany who does not suffer fools gladly. He gets to the heart of the writing process, dissecting and analysing sentences and paragraphs, often written by participants in his writing classes, to find out what could be done better, in order to emulate the great writers in an individual way.
We see Delany in the process of textual analysis, painstakingly reading the Garden of Eden story from the Old Testament, pouring over the Hebrew version, with two or three English translations beside it, plus a volume or two of biblical and literary criticism, making notes on the author's sense of humour. Delany has done the work, and we reap the rewards. His ability to look at words, evaluate their worth and re-order them if necessary to have greater value, is inestimable.
In the process, we are introduced to Delany's favourite authors, theorists and poets. He also elaborates on the books about writing that he has found most useful. It is clear that he has little time for the quick fix of many writing guides, but positions his approach most closely to that of EM Forster in his Aspects of the novel. He attributes his own success at the age of twenty, when he published his first novel, to reading Gertrude Stein's advice in The Autobiography of Alice B Toklas and Lectures in America. But his warmest accolades are for Jacques Barzun's Simple and Direct: A Rhetoric for Writers:
Barzun's book is not a remedial text. It's another grown-up text for grown-up writers.
The essays that follow the introduction are more focused in their attention to specific writing tools: powers of observation, plot, structure, characters, storytelling, narrative sweep, the positive aspect of doubting and rewrites. The first essay grew out of the Clarion workshops, which started in Clarion, Pennsylvania and which branched out as far as Brisbane, Australia in 2004. The other essays started life as speeches, prefaces or previously published essays.
These were originally targeted at a range of readers and audiences, from academic seminars to SF enthusiasts. So Delany's style varies from the inscrutable and academic to the positively chatty, as in the essay After Almost No Time at All the String on Which He Had Been Pulling Came Apart onto Two Separate Pieces So Quickly He Hardly Realized It Had Snapped or: Reflections on "The Beach Fire":
But when this special part (the critic on the shoulder) starts to jeer, you listen, you cross out, and you write over. And over. And over again, if necessary.

That special part has to be kept fairly small–otherwise you'll never write anything at all.

It also must be kept sharp — otherwise you'll never write anything worth reading.
Four letters follow the essays. The first is to a fellow writer and elaborates on thoughts expressed earlier in the book. The second is a critique of Toni Morrison's The Bluest Eye, which he considers 'a bad book'. As a black, gay writer, Delany analyses Morrsion's novel with political and critical fervour. His direct approach is refreshing. He puts forward many astute arguments about narrative conviction, at the same time as revealing details of his childhood and ethnicity.
In the third letter Delany writes about fame, or more precisely, the longevity of a writer's reputation and how it is achieved. This is an interesting definition of factors, or what Delany calls markers, that contribute to reputation by a series of spin-off effects that are mostly out of the author's control. The final letter is to a writer of unsolicited work. It is written in typical Delany style, with a mixture of understanding and admonition and is a salutary tale of a writer who no longer writes.
The interviews that make up the third section of the book were all previously published in journals. For this reason, this review will not cover these in detail. They are written in an academic style, particularly evident in the two Para*doxica interviews, and hold most appeal to readers of literary theory and criticism. Those inspired to read Delany's own work will find pointers to it in this section.
The Appendix: Nits, Nips, Tucks, and Tips is a collection of more fundamental instructions for writers on such topics as point of view, dramatic structure, dialogue and grammar, that will be useful for all writers and for use in creative writing classes. Delany has no qualms about stating the obvious here, but is resolutely saving writers time and making sure they do not set themselves up for failure unnecessarily.
The result of this collection of disparate pieces is an accumulation of aesthetic musings, literary insights and practical tips, which are sometimes rambling, often repetitive, but, due to the depth of analysis, mostly illuminating. Delany often lists writers as examples, lists that may take up to a page of text. This does not make for fluent reading, but his vast assimilation and evaluation of literature is an invaluable reference, as well as a book that can be dipped into for inspiration and guidance.
About Writing clarifies the pitfalls that beleaguer the writer and the positive ways in which these can be avoided, used or surpassed. It is a stimulating work that will perhaps stop the hopeless writer in his tracks, encourage the aspiring writer, and educate the professional writer. It is the work of a mature, prolific writer and reader, who, through his vocation as both a writer and a teacher, gives generously to his readers and contributes original thinking to literary criticism.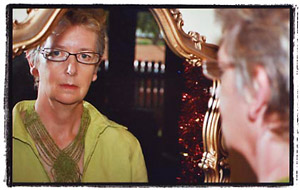 Carol Middleton is an award-winning short story writer, and is writing a memoir and novel. She teaches creative writing to community groups in Melbourne. Carol interviews authors, and reviews books and performing arts for Australian journals, newspapers and websites.
Copyright Notice:

Please respect the fact that all material in Jacket magazine is copyright © Jacket magazine and the individual authors and copyright owners 1997–2010; it is made available here without charge for personal use only, and it may not be stored, displayed, published, reproduced, or used for any other purpose.
The Internet address of this page is http://jacketmagazine.com/34/middleton-delaney.shtml