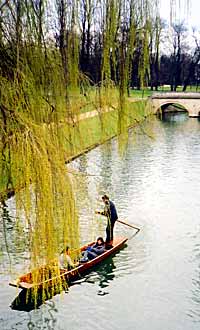 This world had few products more eminent than Grosseteste Review (1967–84), the creation of Tim Longville and John Riley. This began essentially as an English Objectivist magazine, gazing at the USA, and gradually became devoted to something much more local, unidentifiable, and unexpected, something which hadn't really existed in 1967; and sometimes called the Cambridge Leisure Centre, although that isn't very appropriate, and 'English Objectivism' isn't wholly descriptive either. Most readers will know this group through A Various Art (1987, edited by Longville and by Andrew Crozier, the publisher of Ferry Press books, who had co-edited The English Intelligencer with Peter Riley), which is useful and widely available. It includes poems by Longville, Crozier, JH Prynne, Roy Fisher, John Seed, John Hall, Anthony Barnett, John James, Douglas Oliver, Peter Philpott, John Riley, David Chaloner, Veronica Forrest-Thomson, Nick Totton, Ralph Hawkins, Iain Sinclair, and Peter Riley. The anthology represents a Timenow of about 1975. This is the British response to the generation of American poets who included Olson, O'Hara, Ashbery, John Wieners and Dorn, as well as to Carl Rakosi and George Oppen, the generation of 1931.
      The appearance of A Various Art created, although slowly, a considerable stir in English poetic circles. It was the acceptable face of the underground. It gave the lie to the mainstream myth that the small press scene consisted only of lumpish primitives, heedless spontaneists, self-alienating rock musicians without guitars; it showed a delicacy, reflexivity, and sensitivity which turned on a whole market sector of intellectuals who had given up on modern poetry. The history of poetry consists, no doubt, much more of the progress of the lie of the cultural managers that the excluded poetry was less intelligent than they were, than of the internal course of poems and poets. But the audience is missing an account of the aesthetics behind that peculiarly light and fastidious style, and of the history which led up to it. No reviewer was available to point out that almost all the poems included had been written before 1975, and that the anthology was a retrospective of an already closed era, whose publishers and magazines had disappeared.
      As James Keery, the best student of the subject, has pointed out, AVA is a counterpart and denying response to Children of Albion, a dreadful 1969 anthology of 'poetry of the Underground in Britain', which portrays the same generation of sixties anti-traditionalists, and overlaps with AVA. Crozier's participation (along with James, Roy Fisher, and Chaloner) in Children of Albion offers a fascinating contrast with his later reputation as someone 'academic and difficult' and editor of the 'hermetic' A Various Art. However, Crozier hasn't changed all that much. The new coolness and impromptu animated both anthologies. Horovitz (editor of Albion) strode off to become a kind of Jonathan King figure, peddling no-hope teenagers as if enough youth and ignorance batched together could bring back the sixties. There is a useful analysis ofA Various Art by Allen Fisher (in Reality Studios #10). Allen remarks on shared imagery of blood and light, on the basic aim of originality and unofficiality, the use of sprezzatura (a feigned indifference and negligence of address), the ambiguous relation to a civic discourse. AVA is an incredibly clever selection, made so as to make everyone look the same, and it reads more like a book than an anthology ever can, but I don't understand quite how this was done, nor why. Evidently this is the way to make anthologies.
      The intelligent writers of the sixties, the ones most directly influenced by pop music, worked out the implications of the new sound; they were especially associated with a firm called Ferry Press, run by Crozier; the most significant names were Crozier, John James, and David Chaloner. These are not difficult writers. Books published by Grosseteste Press included titles by John Riley, Anthony Barnett, David Chaloner, Roy Fisher, Ralph Hawkins, John James, Tim Longville, Douglas Oliver, Peter Philpott, JH Prynne, Peter Riley, Nick Totton, and John Hall; Ferry Press's books included titles by Peter Baker, Anthony Barnett, Peter Bland, David Chaloner, John Hall, Martin Harrison, John James, Steve Jonas, Douglas Oliver, Peter Philpott, Peter Riley, John Temple, Lewis Warsh, and Nick Wayte.