Friday, Panel 3, from 11.30 to 12.30 pm
On Alice Notley: Kimberly Lamm, Heather Thomas. On Quilts et cetera: Logan Esdale, Jennifer Luongo, Susan Wheeler. On Poetics of Production: Caroline Crumpacker, Rebecca Wolff, Linda Russo.
 
Friday, Roundtable Discussion, from 3 to 5 pm:
Rae Armantrout, Lucie Brock-Broido, Jorie Graham, Barbara Guest, Lyn Hejinian, Brenda Hillman, Ann Lauterbach, Harryette Mullen
 
Friday Evening Reading from 8 to 10 pm:
Readers: Lucie Brock-Broido, Brenda Hillman, Ann Lauterbach, Introduced by Lee Ann Brown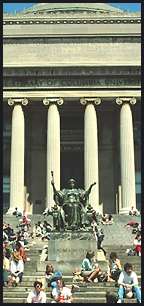 Saturday, April 10
 
Registration, morning coffee & book sales, 8.30 am - 9 am
 
Saturday, Panel 1, from 9 to 10.30 am
On Harryette Mullen: Allison Cummings, Kathy Crown, Elizabeth Frost, Cynthia Hogue. On Epistolarity and Experimentation: Lee Ann Brown, Stephen Cope, Kate Fagan, Chris Stroffolino. On Susan Howe: Elisabeth Joyce, Jeffrey Jullich, Jean Schulte, Lara Trubowitz.
 
Saturday, Panel 2, from 10.45 to 11.45 am
On Hejinian and Berssenbrugge: Charles Altieri, Craig Dworkin, Linda Voris. On Publishing Anthologies: Anne Finch, Alan Golding, Mary Margaret Sloan. On Barbara Guest: Catherine Kasper, Sara Lundquist, Robert Mueller. On Race and Gender: Cara Cilano, Linda A. Kinnahan, Elizabeth Rich. On Multivocal Poetics: Mary Jo Bang, Camille Martin, Ira Sadoff.
 
Saturday LUNCH, 1 to 2.30 pm : Conversation with Charles Bernstein and Lyn Hejinian
 
Saturday, Keynote Address, Round Table and Response, from 2.45 to 5 pm
Marjorie Perloff: "After Language Poetry: Theory and the Question of Transparency"
Round table and response from: Calvin Bedient, Rachel Blau DuPlessis, Lynn Keller.
 
Saturday, Reception from 5.30 to 7 pm
 
Saturday Evening Reading: 7:00 Pm - 9:00 Pm;
Rae Armantrout, Lyn Hejinian, Harryette Mullen, Introduced by Jena Osman
 
(Program is subject to change)
 
Questions: If you have any questions regarding registration, hotel accommodations, or any special needs you wish to discuss, please contact Tiffany Dugan
Poetry Conference Coordinator
Barnard College
3009 Broadway
New York, NY 10027-6598, USA
 
or you may phone her at (212) 854-8021
or E-mail her at tdugan@barnard.columbia.edu
 
Registration: Enrolment for the conference is limited and will be conducted on a first-come, first-served basis. Pre-registration forms should be received by March 30, 1999. Your cancelled check will serve as your receipt and registration acknowledgment. No confirmation of your registration will be sent.
 
Walk-in Registration will take place on Friday, April 9 and Saturday, April 10, in the Barnard Hall Lobby, located at Broadway and 117th Street.
 
Lunch will be provided for conference participants at an additional charge of $15 for Friday or Saturday, $30 for both days. Lunch is by pre-registration only.
 
Fee: The fee for the two-day conference is $ 40 ($ 20 per day). Walk-in registration is $50 ($25 for each day). There is a special two-day rate of $24 for students with ID and Barnard faculty and staff ($12 for each day). The fee includes refreshments, but does not include lunch.
 
Cancellations: For individuals who pre-register, cancellations will be accepted until April 5. The balance will be refunded, less a $5 processing fee. Individuals wishing to cancel after April 5 will forfeit the entire conference fee.
 
Although there is no parking available at the College, information on parking in the vicinity is available upon request. Barnard College is wheelchair accessible.
 
This is a public service announcement from Jacket magazine. Photos courtesy Barnard College: top: Barnard campus; bottom: Columbia University campus.